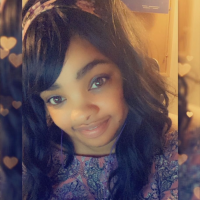 R.H. Krämer
Contemporary Romance, New Adult Romance, Romance, Erotic Romance, Science Fiction, Fantasy
Hello! I am a fictional romance author, long time reader. I became a writer after my intense need to know more about a story and character brought me to writing a fanfiction style backstory for a supporting character in a series. The elaboration led to a complete infatuation.
My books all have an abnormal psychological twist embedded in the romance tale. It is important that we all know and accept the differences we have. Those differences, mentally, physically, culturally, socially, etc., are the basis of my tales of romance.
My stories are all about love. Sometimes the love is for one's self, sometimes for another person, sometimes for a higher being on a more spiritual level.
I did not begin writing to get rich so my stories are true to the theme, storyline, hero, or heroine. I do not write according to the current status quo in any form or fashion.
"The beautiful thing about a Ferris Wheel is this: the farther you get from the noise, the more beautiful you see the world." ~Connor in Plant Hope - Harvest Love by R.H. Krämer
R.H. Krämer
"That, my dear, is the last full moon of the spring... I love full moons. I swear the fluid in my body rise and fall like the tides of the oceans to the cycle of the moon." ~Connor in Plant Hope - Harvest Love by R.H. Krämer
R.H. Krämer
"Though I walk through my darkest valley, I will not fear, for you are with me. Your rod and your staff, they comfort me... from the book of Psalms 4:23. My father told me when I was young that my rod is my mind and my staff is my heart. So when I found that scripture highlighted, it was as clear of a message as I could ask for." ~Connor in Plant Hope - Harvest Love by R.H. Krämer
R.H. Krämer
"I only wish to love him the way I could have, had I never been hurt before." ~Aurora in Plant Hope - Harvest Love by R.H. Krämer
R.H. Krämer
"I sit stuck against the wall as usual. My body is physically tired from the double I just worked, but my mind never stops. It never sleeps." ~Ardalia in Save the Hero by R.H. Krämer
R.H. Krämer
"I feel the tears burning in my eyes. I want to be better. I want to be a better partner for Mark, but I can't. As a medic, it is normal to lose sleep when you lose a patient or arrive to a scene too late. But these aren't my problems. Mark is such a great guy. He deserves a normal partner." ~Ardalia in Save the Hero by R.H. Krämer
R.H. Krämer
"He wants to save me. He wants to fix me. I am too far gone." ~Ardalia in Save the Hero by R.H. Krämer
R.H. Krämer